July 6, 2017
This Telephone Won't Dial Itself!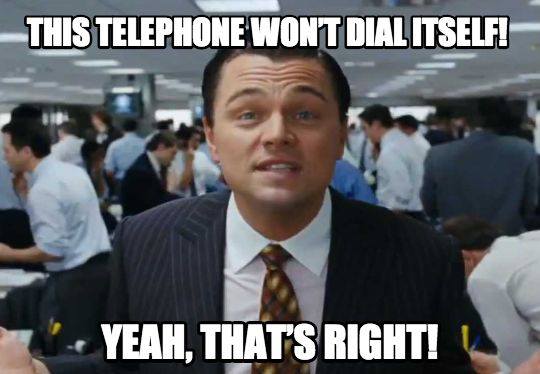 "Pick up the phone and start dialling." We don't necessarily advocate the entire Wolf of Wall Street approach to sales, but here at RFS we do insist on at least this: you must stop hiding behind emails and pick up the telephone to clients and prospects.
For one client, within 2 days of doing this we found them 3 deals with prospects willing to meet and talk terms immediately. With another, we found that out of 35 contacted over one and a half days, 2 want to meet now and six asked to be put on the client's quarterly mailer and were open to catching up later in the year.
Sending an email is simply not as effective as a human voice on the end of the phone, and nine times out of ten people are happy to have a brief conversation and to hear from you.
Business development is a numbers game. Fill the top of your sales funnel with prospects, and call them. Pick up the phone and dial.
If you need help making calls, we can do it for you